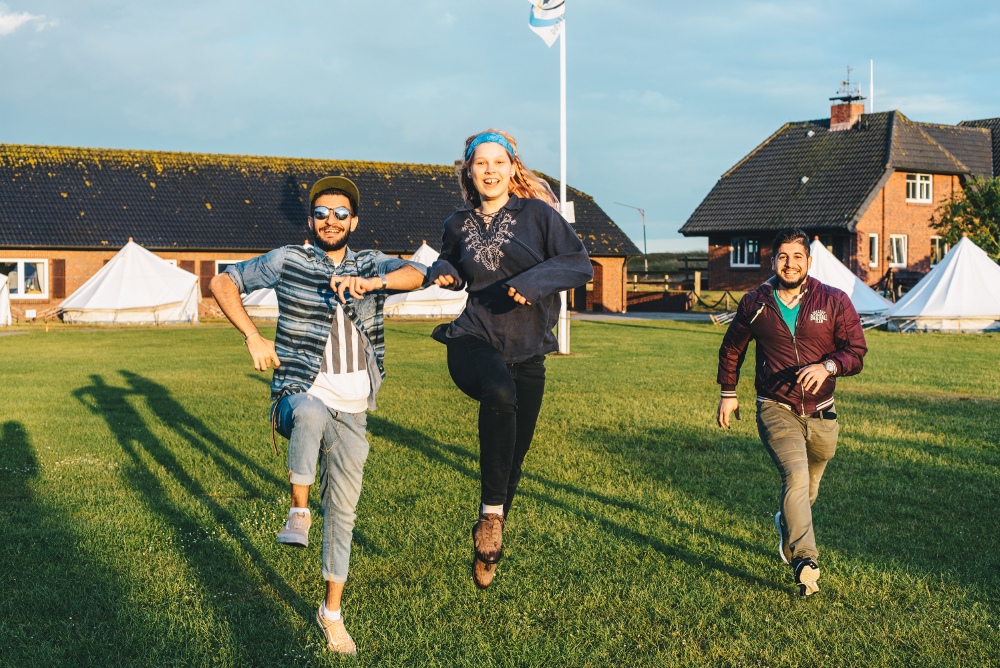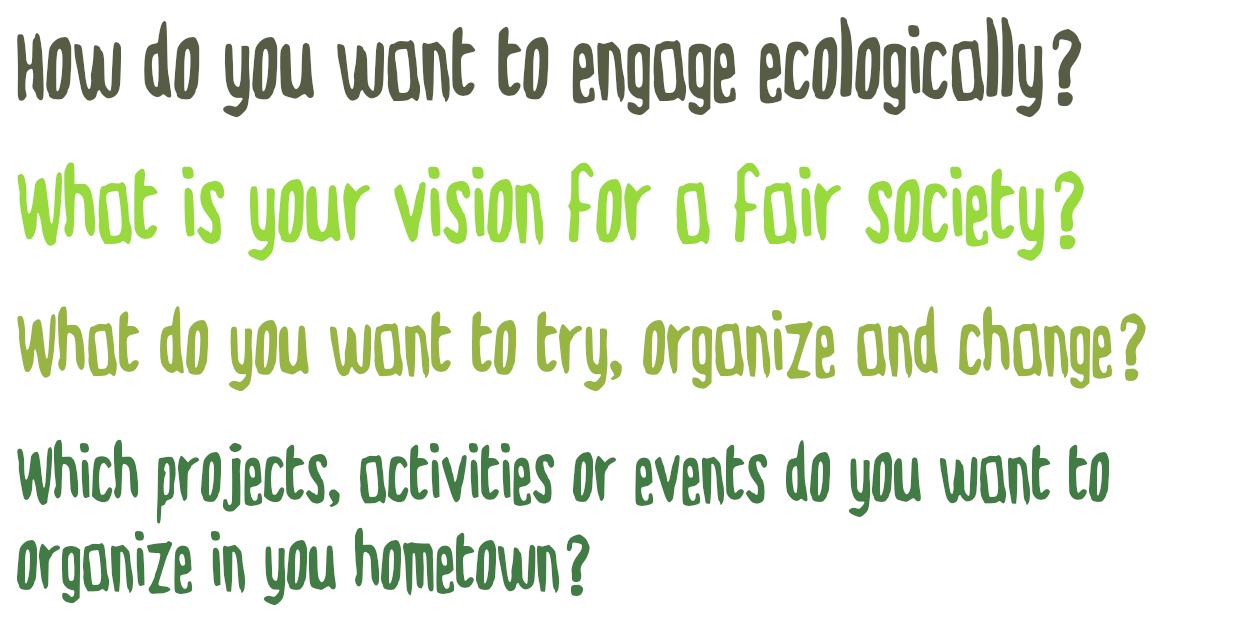 Stadt, Land im Fluss! Our Youth empowerment project
Stadt, Land im Fluss is a project for young people who live in urban and rural areas. You can realize your ideas and interest in the project. It does not matter if you have previous experience organizing activities or a project or if this is your first time doing it. We can help you find ideas that fit, planning, financing and implementation of your project. We are more than happy about every young person between the ages of 14 and 27 from Lower Saxony who want to contribute with ideas and topics to the project.
You can find more information about our ongoing projects, what happened so far and opportunities where you can participate on this site.
Do you want to plan an activity/campaign or do you have questions about the project? If so, feel free to contact Corinna: corinna@bundjugend-niedersachsen.de
---
How to- Instructions to make the world a better place
How to organize a clothing swap, occupy a parking lot or build a pyramid out of dead wood.
Our active members carried out multiple activities and shared their experiences with you here. Be inspired by their ideas and tips!
---
What happened so far…
Here you can find more pictures from our activities.
---
Funding and Cooperation Partners
We want to say a big thank you to the funding by Aktion Mensch. To implement our projects in various urban and rural model regions, we work closely with our cooperation partners on-site. Such as, Hometown e.V, the Youth Center Point in Wilhelmshaven, the Youth Center Dannenberg, the Protestant Youth Ronnenberg and Acker Pella e.V